Printable Version of Topic
BuzzJack Music Forum _ Ariana Grande _ Happy new year Ariana AF!
Posted by: Slade Jan 1 2020, 12:09 AM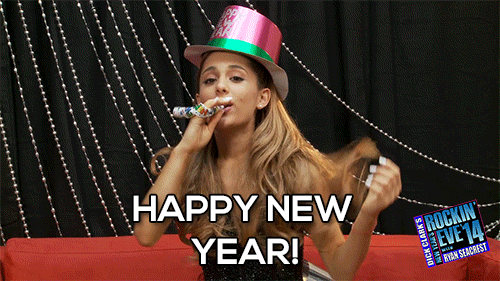 Happy new year (+ decade!) everyone
I hope that 2020 treats you all kindly.
I also hope that you've enjoyed 2019 in the Ariana AF! It's certainly been a good time to be a fan with all that she's given us over the past year. Here's to a happy and healthy year for Ari! As for the forum next year... we have a big activity lined up pretty soon that is definitely worth getting excited about!
Posted by: Jonjo Jan 1 2020, 12:14 AM
Happy new year!!

LOVE this AF so much and love what it has become.


Thank you all for your hard work!

Posted by: LewisGT Jan 1 2020, 02:07 AM
Happy new year everyone!

I would also like to thank the mods for running this forum so well in 2019 and say I can't wait to discuss Ariana more this year.

Posted by: Juliano Jan 1 2020, 08:27 PM
Happy New Year! Hope you all had a fabulous Ari filled Christmas! Hahaaa!! Cheers to a new decade of iconic music.

Powered by Invision Power Board
© Invision Power Services