Posted by: Klaus Aug 22 2019, 07:16 PM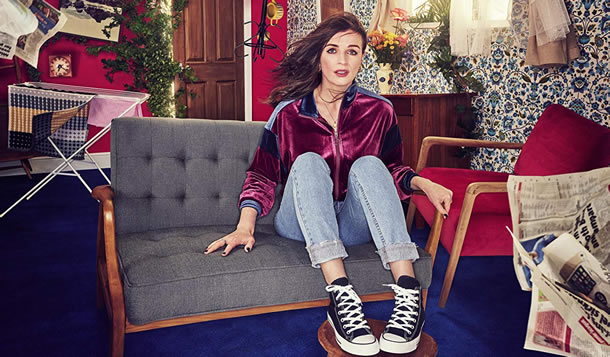 QUOTE(Radio Times)
Aine is an English-as-a-foreign language (TEFL) teacher who's trying to piece her life back together following a nervous breakdown. At her side is her sister, Shona, a finance whizz who worries about Aine — and whether she has room for her boyfriend in her flat since she bought a new coffee table…

The TEFL school where Aine works is also full of lost characters, each hoping to achieve happiness in the face of both social and psychological barriers.

Channel 4 describe the show as a "pin-sharp, poignant comedy which, with warmth and keen-edged wit, shows that the journey to happiness is harder for some than others."
It is written by and starring Aisling Bea. Sharon Horgan also stars. I believe all episodes are now available on All 4.
Posted by: Klaus Aug 22 2019, 07:18 PM
I love Sharon Horgan and also like a lot of Aisling Bea's work. I love the themes it also seems to be exploring so will be interested to check this out.

Posted by: Liаm Sep 25 2019, 10:26 PM
Working my way through this now, I'm on episode 4 and I've seen a lot of comparisons to Fleabag, honestly if we're gonna compare them... This is arguably every bit as good! The comedy gets better the worse than Aine feels and the more that goes wrong, but I love that.