After weeks and weeks of voting and many many great songs fallen by the sideline, we came down to our final two which were "Best Song Ever" and "Kiss You", so which one won
WINNER
Best Song Ever
2nd Kiss You
"BSE" may have won by just 1 vote, but for now let's talk about the runner up Kiss You which is a fantastic and loveable song taken as the 3rd and final single from their 2nd album "Take Me Home" and seen as a early standout and clear fan favourite when the album was released. Released in February 2013 and okay didn't quite match the success of the first two singles but with it's fantastic music video it's still a firm fave, and reached top 10 peaks in Ireland, Scotland and UK, while hitting top 20 peaks in Australia, Mexico, New Zealand, Netherlands, South Korea and Japan.
So that means your winner is....
#1 The Best Song Ever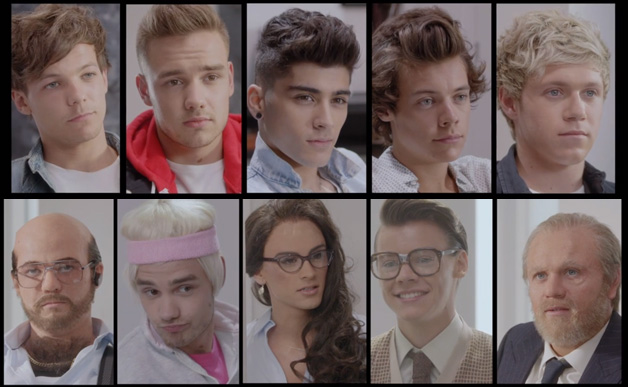 So this is your winner and what a fantastic choice and one of my personal faves and taken as the lead single from their third album "Midnight Memories" released in July 2013 and became an instant chart smash hitting #2 in the UK becoming their 8th top 10 hit as well as hitting #2 in the USA becoming their highest charting hit there to date and their 6th hit to chart over there, worldwide it again hit #2 in Canada, Denmark, Ireland and Turkey and top 5 peaks in Italy, New Zealand, Australia, Hungary, Mexico and Netherlands. The music video broke a the vevo 24 hour record with 12.4 million views in 24 hours and at this moment has over 265,000,000 million views and you can enjoy it below.