Hi all,

Whilst I realise that this is a thread which could go in any forum, I've opened it here as I feel that this forum is most aligned to my musical styles and inclinations.

LIVE 2k19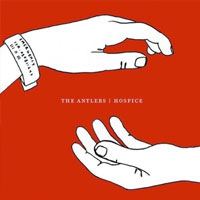 The Antlers → Belgrave Musical Hall, Leeds → 19.4
Twisted Wheel → The Adelphi, Hull → 14.6
Bloc Party → 02 Academy, Birmingham → 13.7

Two Door Cinema Club → Bonus Arena, Hull → 10.10
Vampire Weekend → 02 Victoria Warehouse, Manchester → 9.11

→→→→→→→→→→

So far, I would say The Antlers were the best act I've seen this year. They played their gorgeous 'Hospice' album in full in a mainly acoustic set and it was as chilling and ethereal as I expected it to be. Twisted Wheel isn't really my cup of tea but they put on a good live performance. Bloc Party were good although they were let down by a pretty average venue with some terrible audio and acoustics; that being said, the opportunity to listen to 'Silent Alarm' live was one I just couldn't pass up on.

→→→→→→→→→→

I'm intrigued to know who you have hitherto seen perform live this year, and who you are planning on seeing?